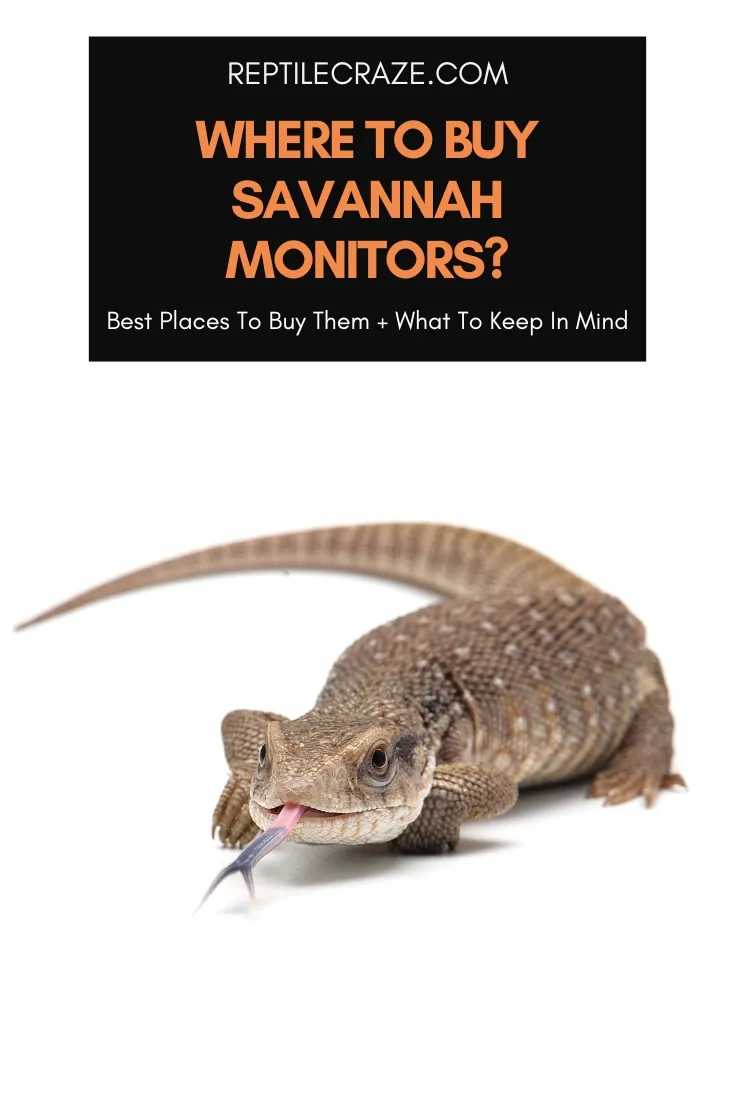 You have decided that you want a savannah monitor, but you don't know the best place to buy them. Pet stores often have a dismal reputation, so your best bet is to find a reputable breeder.
In this article, we will explore leading savannah monitor breeders in the United States, Canada, and the United Kingdom. We will also cover additional considerations when buying a savannah monitor such as health.
Where to Buy Savannah Monitors
It's best to purchase Savannah monitors from a reputable breeder. The days of driving to the home or facility of a local breeder have become rare.
Nowadays, most would-be pet owners easily purchase Savannah monitors online from breeders who stand behind their reptiles with guarantees.
The biggest and best savannah monitor breeders now sell online at affordable prices. They offer safe shipping methods with live arrival guarantees.
A reputable savannah monitor breeder remains involved after you take possession of your new pet. They will readily respond to questions and concerns.
Also, they can direct you on where to buy the best terrarium, food, and supplies for your geographical location. In fact, many of the best online breeders of Savannah monitors even sell food and other supplies.
Backwater Reptiles is a reputable reptile breeder in the United States that offers online purchases of reptiles and amphibians.
The facility encompasses 3,000 square feet and is home to a wide array of breeding projects. They are a member of the International Reptile Conservation Foundation and a Gold Member of USARK.
All of their reptiles are affordably priced and guaranteed. Savannah Monitors are shipped overnight to your doorstep with the utmost care. They only ship within the United States.
On occasion, your order might be delayed if the weather is not acceptable. Backwater Reptiles will only ship when the climatic conditions are safe for the reptile.
Choose from small or medium savannah monitors. You can also purchase an additional 30-day guarantee.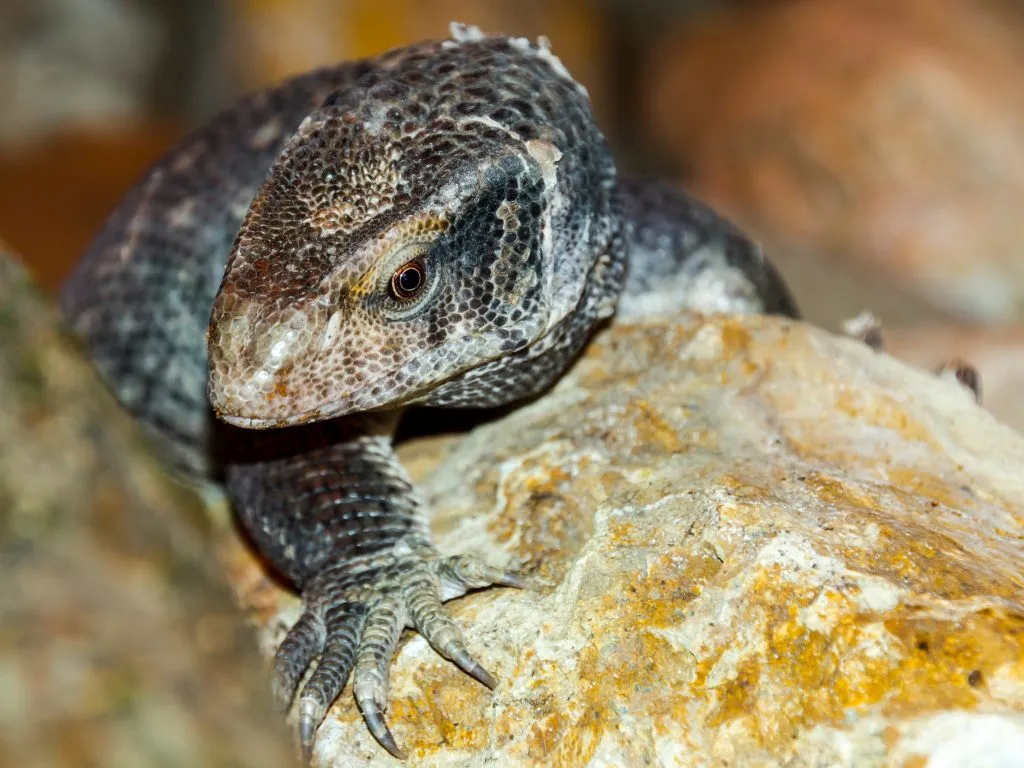 Snakes at Sunset is an online reptile company located in the United States that has been in business for over 15 years. They ship worldwide. Every animal is handpicked to ensure health prior to shipping.
Some of the reptiles sold at Snakes at Sunset are purchased from leading breeders in the United States and then distributed to new homes as pets and breeders.
They offer baby Savannah monitors at affordable prices. Each baby is hand raised in a terrarium with no more than two or three together.
They are fed premium foods and kept in optimum conditions to ensure health. Each one is picked based on color, health, and quality. The babies are too young to be sexed.
All baby savannah monitors are shipped to your home within 24 hours. They are packaged in a cardboard box lined with Styrofoam.
An ice pack or heat pack might be included in the packaging depending on the weather. If the weather is too severe and unsafe for your baby Savannah monitor then it will not be shipped until conditions are safe.
XYZ Reptiles has been raising and breeding for almost thirty years. They are considered one of the leading breeders and suppliers in the United States.
They offer a live arrival guarantee on all of their Savannah monitors. Each one is guaranteed healthy and pest free. If they are old enough then they have been properly sexed prior to sale.
Currently, XYZ Reptiles offers baby savannah monitors that measure from six to eight inches in length. Prior to shipment, each baby monitor has been eating well and is in optimum health.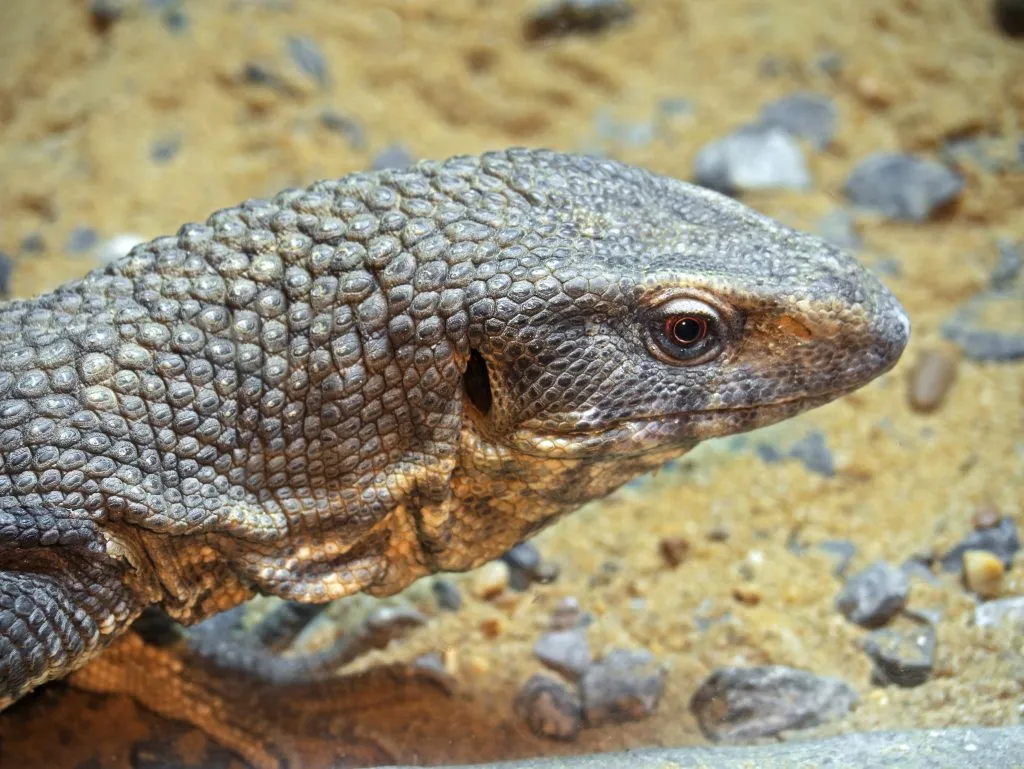 Family-owned and operated, American Reptile Distributors has specialized in reptiles and exotic pets for over 15 years. They are dedicated to helping you find the perfect pet.
The team at American Reptile Distributors will gladly answer your questions. They are well known for offering exceptional customer service.
All Savannah monitors are shipped with a Live on Arrival Guarantee. Each monitor measures about six to 10 inches in length.
Tails & Scales is in Toronto, Canada but they offer online delivery service across Canada. For 15 years they have been breeding a variety of creatures.
They work closely with each pet owner to answer questions and provide full service. In addition to breeding, they also have a full-service shop in Toronto that provides needed supplies such as terrariums, food, and more.
They offer juvenile savannah monitors for sale. Each one is shipped to your home within 24 hours of purchase with a live arrival guarantee.
Blackpool Reptiles and Aquatics are located in Blackpool, UK. They offer online shipping of all Bosc (Savannah) monitors.
Each baby monitor measures about six to seven inches long. In addition, you can also shop for supplies at their store. At the brick-and-mortar location, they have over 100 display vivariums. They breed their reptiles onsite.
The entire team has a combined 50 years of experience.
Each online reptile purchase comes with a reptile care sheet. After your monitor arrives, the staff is only a phone call, visit, or email away to answer all your questions.
Tip: If you decide to get a savannah monitor, have a look at our care sheet here. It's free!
How to Know if You Have a Healthy Savannah Monitor
When you first see your new savannah monitor you will want to ensure that the creature is healthy.
Examine the skin. The monitor should have smooth and even skin with no signs of dryness or blemishes.
Look closely at the monitor's face to ensure that the monitor does not have a mite infestation (a common occurrence) which can appear as small reddish-brown spots.
Check the eyes to make sure they appear bright and alert.
Gently feel the monitor's body. Even on a juvenile, the torso should feel rounded and firm.
Tip: We created an article that shows you that a savannah monitor is sick or maybe even dying! Read it here.
Your savannah monitor will probably feel very stressed after shipping. You'll want to place the monitor into the new terrarium home in a peaceful location of your house.
Eventually, it should appear active. Provide the monitor with food and ensure that it is eating well. If there are any problems, promptly contact the breeder and call your veterinarian.
Latest posts by Pierre And The ReptileCraze Team
(see all)