Welcome to my website reptilecraze.com!
My name is Pierre, and I am in love with reptiles. I own(ed) bearded dragons, panther chameleons and veiled chameleons, geckos and monitor lizards, and more.
Why I created this website and what you are going to find here
Keeping reptiles is wonderful, and it is one of the few things I have always wanted to do since I was a child.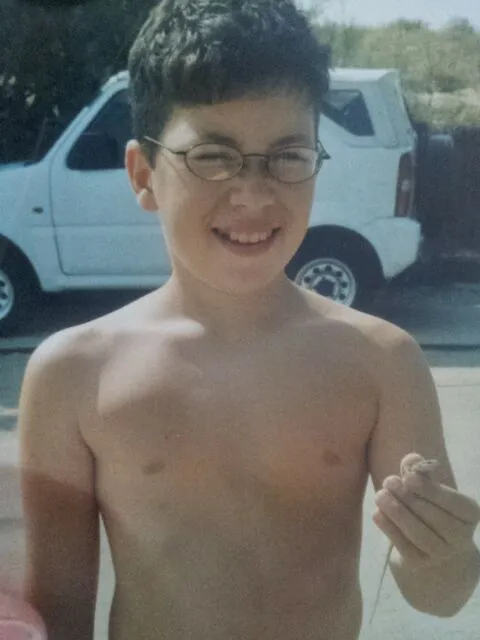 My parents were not amused, as you can imagine. It wasn't that they were afraid of lizards (I wanted a Chinese water dragon when I was a kid) – they just thought it was way too expensive to keep these animals.
So I had to wait and save money to buy a reptile and the setup myself.
Many years passed by until I was able to get my first reptile.
I was so happy when I got my first reptile (a panther chameleon named Fipsi Carlos). However, I quickly learned very painfully that keeping reptiles is not as easy (kind of) as keeping a dog.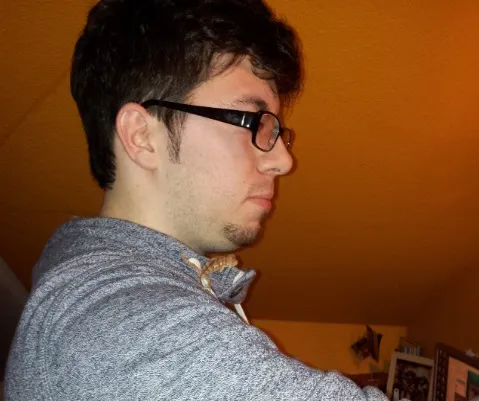 If you want your reptile to survive, you must do tons of research before getting the animal.
Unfortunately, this is not as easy as it sounds. There are dry books on reptiles that do not really help to learn how to keep reptiles correctly.
There are so many websites that contain incorrect information on keeping reptiles that leave reptile owners confused.
This website is here to give you the information you need to ensure that your reptile not only survives but also thrives in the environment you built for it.
This website was made for you and your reptile.
Meet The Team
Losing a reptile because of wrong information is an experience I do not want you to have. That's why I created this website with a team of other reptile enthusiasts.
---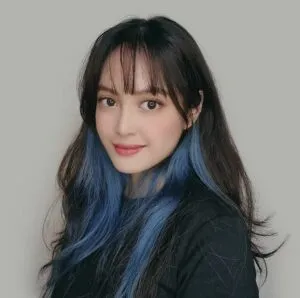 Katrina
Writer/ Fact-Checker
Katrina is a Juris Doctor who has a passion for writing. She received her Doctor of Laws from the University of the East and her Bachelor of Arts in Organizational Communication from the University of the Philippines. During her undergraduate studies, she got fascinated with animal science, which led her to write articles about various animals. When she is not writing, she can be found playing with her chihuahua and wishing to find the perfect hognose snake.
---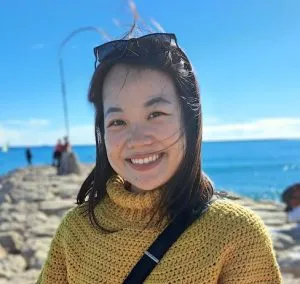 Szarina Ko
Writer/ Fact-Checker/ Veterinary
Szarina is a research veterinarian with a passion for responsible pet care. She graduated Doctor of Veterinary Medicine from the University of the Philippines in 2019. Thereafter, she spent three years working in laboratory animal research and companion animal care. In her spare time, she volunteers at the Philippine Animal Welfare Society, a non-profit animal welfare organization. She has been writing freelance articles for three years now and specializes in topics related to pet care and medicine. Currently, she is an Erasmus Mundus master's student studying vaccinology.
---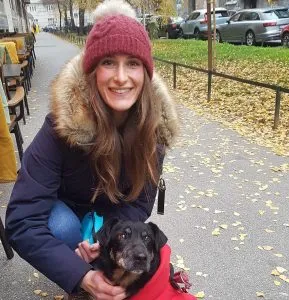 Charlotte Francesca Stiles
Writer/ Fact-Checker
Charlotte is a final year veterinary medicine student at the University of Zagreb, Faculty of Veterinary Medicine. She has volunteered at her university's obstetrical clinic, and equine clinic, and currently enjoys volunteering at a wildlife rescue center. She is also an editor of her university's scientific journal, and dog mum to 14-year-old Chiki.
Charlotte is particularly interested in wildlife medicine and research and hopes that her current extra-curricular work as a student in this area will help her achieve a scientific career after graduation.
---
So please have a look at our articles.
And if you don't find what you are looking for, leave a comment on any of our articles. Here are a couple of our most popular articles:
We are here to help you!
All the best,
Pierre