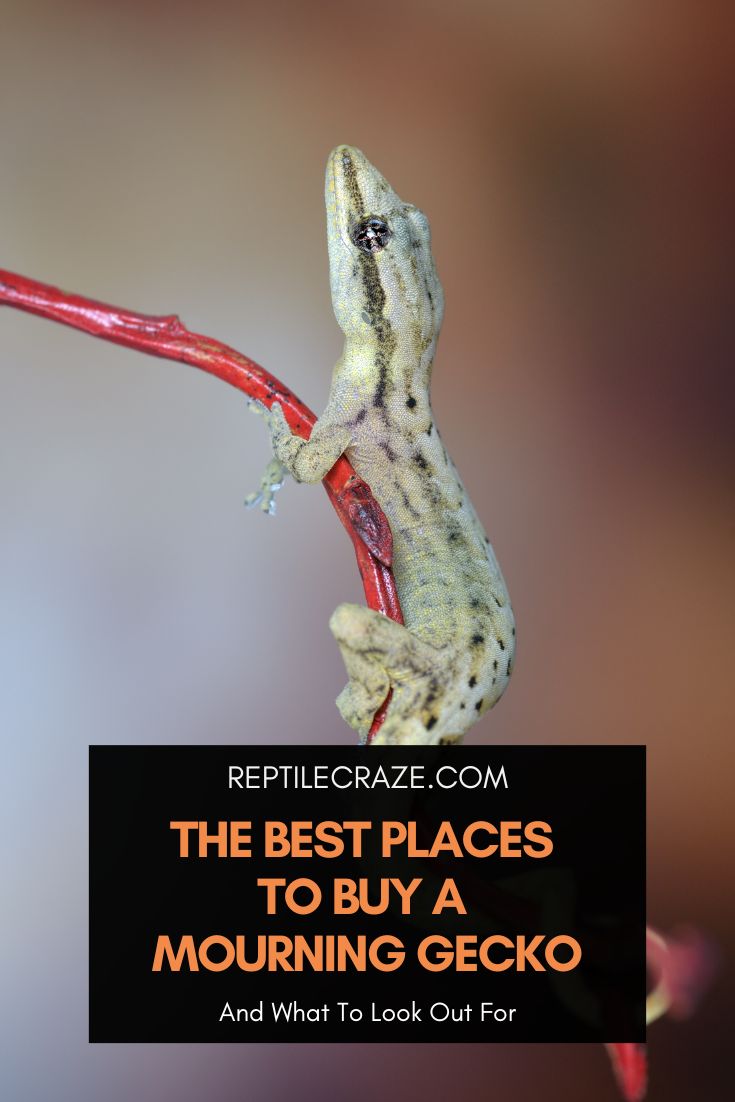 You are probably here as you are set on getting a mourning gecko. Where should you start? How would you know if you are buying a healthy mourning gecko? There are essential things you should know before closing a deal with a breeder, so we are here to guide you through it.
Mourning geckos are best to be bought from your local breeders. It is also a good idea to choose a breeder that already has an established mourning gecko colony. You would also know that a mourning gecko is healthy if you see it eating well before getting it as well as if it is energetic.
We are going to tell you where are the best places to buy a mourning gecko. At the same time, we will give you a quick guide on knowing which breeder to buy from and determining if you are getting a healthy mourning gecko. So read on!
Best Places To Buy Mourning Geckos
It is best to buy your mourning geckos from a local breeder. This is the best idea because you know that the mourning geckos are already adjusted to the usual temperature in your area aligned with their terrarium requirements.
Your local breeder can also point you where you can buy the needed supplies and feeders in your area. At the same time, they can give pieces of advice on how to set up the terrarium based on the current setting of your household.
Of course, it is not always possible that there are mourning gecko breeders in your area. Therefore, you need to buy online from reputable breeders. Here are some sites that you can check out.
Do not let their shop name fool you, as they also breed other reptiles besides frogs. They have different morphs of mourning geckos to choose from and you can also buy your feeders from them.
The best thing about this site is they also offer a "Mourning Gecko Kit." If you choose to buy this one, you already get all the supplies that you need to take care of your mourning gecko.
Lastly, they also have care guides and other suggestions on how to care for your mourning gecko.
If you are on the lookout for yellow-bellied mourning geckos, you can find them on this site. The site is easy to navigate due to its clean and simple design, in case you are looking for something else.
They sell Type B and Type C mourning geckos which tend to attract a lot of buyers, so you have to keep on checking their site if your preferred morph is still available.
You can sign up on their waitlist or contact their customer service hotline to inquire about future morph offerings.
Note: If you are interested to learn more about mourning gecko morphs, you can check out this article.
If you are looking for the rare Type D mourning gecko, you might just find it on this site. They have a variety of morphs to choose from, but what is most commendable about this site is their Live Animal Shipping Policy.
You are assured that even with long-distance shipping, your mourning gecko is properly packed and healthy. They also have a convenient payment plan so you have more time to prepare the supplies for your mourning gecko before it arrives.
Lastly, you can ask for pictures of the mother of your mourning gecko, just to set your expectations when it comes to the development of the color of your mourning gecko.
This is a platform that connects e-commerce breeders of various reptiles, including the mourning gecko, to potential buyers. You can get your mourning geckos here even if you are from Canada or even the United Kingdom.
The good thing about this site is you can talk comprehensively with the breeders and your payment is protected as it will only be released to the breeder once you receive your mourning gecko and have determined that they are the right morph and that they are healthy.
You can also compare and contrast the prices of the same morph of a mourning gecko as you can see all the listings of available breeders.
You can find the Type A mourning gecko on this site. The pricing of the mourning geckos here is also one of the most reasonable compared to the other sites.
You do not have to worry about the box containing your mourning gecko sitting lonely on your front porch as you can arrange your shipping schedule with them. They can also arrange pick-ups in Washington D.C.
If you are buying from Canada, namely; Quebec, Alberta, Nova Scotia, Ontario, and British Columbia, this site is worth a shot. You will see all the available breeders in your area.
The breeders here have profiles where you can see their listing history as well as customer reviews. In this way, you can gauge if the breeder is reputable.
Your personal information is also protected since the site does not reveal your email and other details when contacting a breeder.
If you are looking to get a pair of mourning geckos at a reasonable price, this is a good place to start. Another good thing about this site is that you can schedule for overnight shipping. Of course, this will also depend on weather predictions.
Overnight shipping is a good choice to have especially if you are shipping a live animal as you are sure that you will receive your mourning gecko in good condition.
How To Choose A Mourning Gecko Breeder?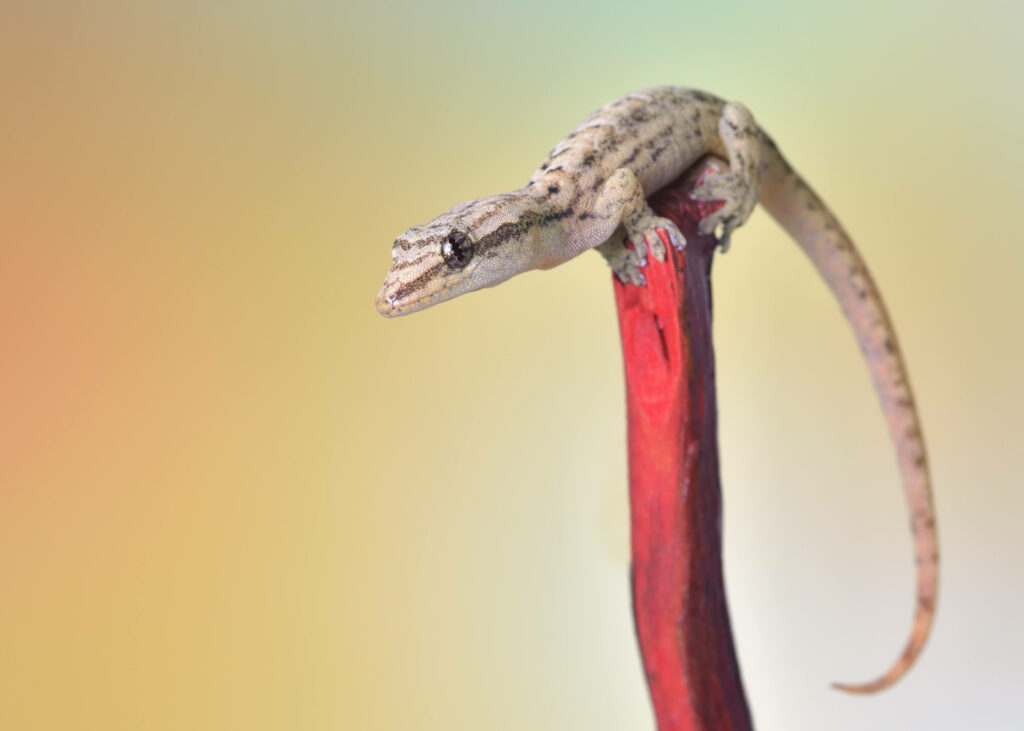 If you are buying from a local breeder, it is best to go to the breeder's shop. From there, you can see how the mourning geckos are housed and if they are treated well.
If the breeder has a colony, they should house them in at least a 12″x12″x18″ terrarium (3 adult mourning geckos)
Tip: You can check our general care guide for mourning geckos so you can have an idea about the supplies you should get and follow-up questions you can ask your breeder.
The breeder should also be able to show you up close and personal the mourning gecko that you will get.
Other breeders show potential buyers the mourning gecko while it is eating to show that it is healthy and can readily accept feeders.
A good breeder will ask about where you plan to house the mourning gecko as well as the supplies you already have.
In this way, they can give you advice on what other supplies to buy and also the feeders to get based on what their mourning gecko is used to.
If you are buying online, it is best to choose a site that already has a lot of good customer reviews. Having personalized shipping is also a plus.
All your questions should be answered completely by the breeders or at least by customer service.
It is best if they can send you pictures and videos of your mourning gecko before shipping and also how they packaged your mourning gecko.
How To Know If You Have A Healthy Mourning Gecko
Mourning geckos are quick on their feet and very jumpy, so this is the first sign to look out for. Once you take it out of its packaging, and it is not trying to get away from you or just stays still, this is a bad sign.
It is okay for your mourning gecko to be stressed due to shipping, but once they are set in their terrarium, they should be very active.
Of course, you should also check beforehand if the toes of your mourning gecko are complete and if its tail does not have kinks.
The final test if you have a healthy mourning gecko is if they eat properly. It is recommended to offer feeders that it is already familiar with (you can check with your breeder) just to see if it will accept food.
If it refuses food, it is still okay to wait for one to two days, but if on the third day, it is still refusing to eat, it is best to contact the breeder or get in touch with your veterinarian.
Latest posts by Pierre And The ReptileCraze Team
(see all)